Once your WordPress page is set up, you can go back and edit it at any time.
1. Login in to your course poster session website using your Wesleyan username (not email) and password. 
2. On the left side bar, click on Posts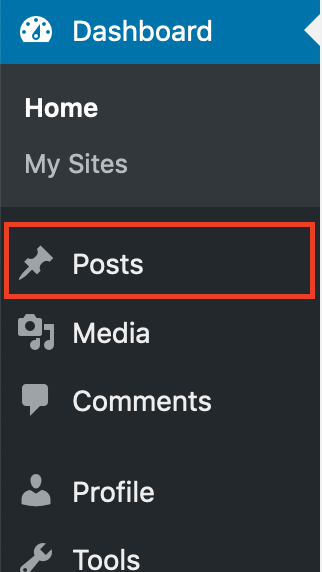 3. In the lists of Posts, find your page, hover over it and click Edit

4. This will bring you to the editor where you can make changes to your page. Once you've made the desired changes, click the Update button on the top left.

5. A pop up box will show on the bottom left where you can click View Page to view your updated page